The Webster County Detention facility has a capacity of 116 beds, housing both male and female adult inmates. All persons who are arrested in Webster County or any of the municipalities within, are taken into custody are transported to the Jail for booking and incarceration. The Jail is divided into separate housing areas for low/medium security risk males, high-security risk males, and female inmates. Our Jail houses both pre-trial detainees and post-conviction inmates who are awaiting transport to the Missouri Department of Corrections.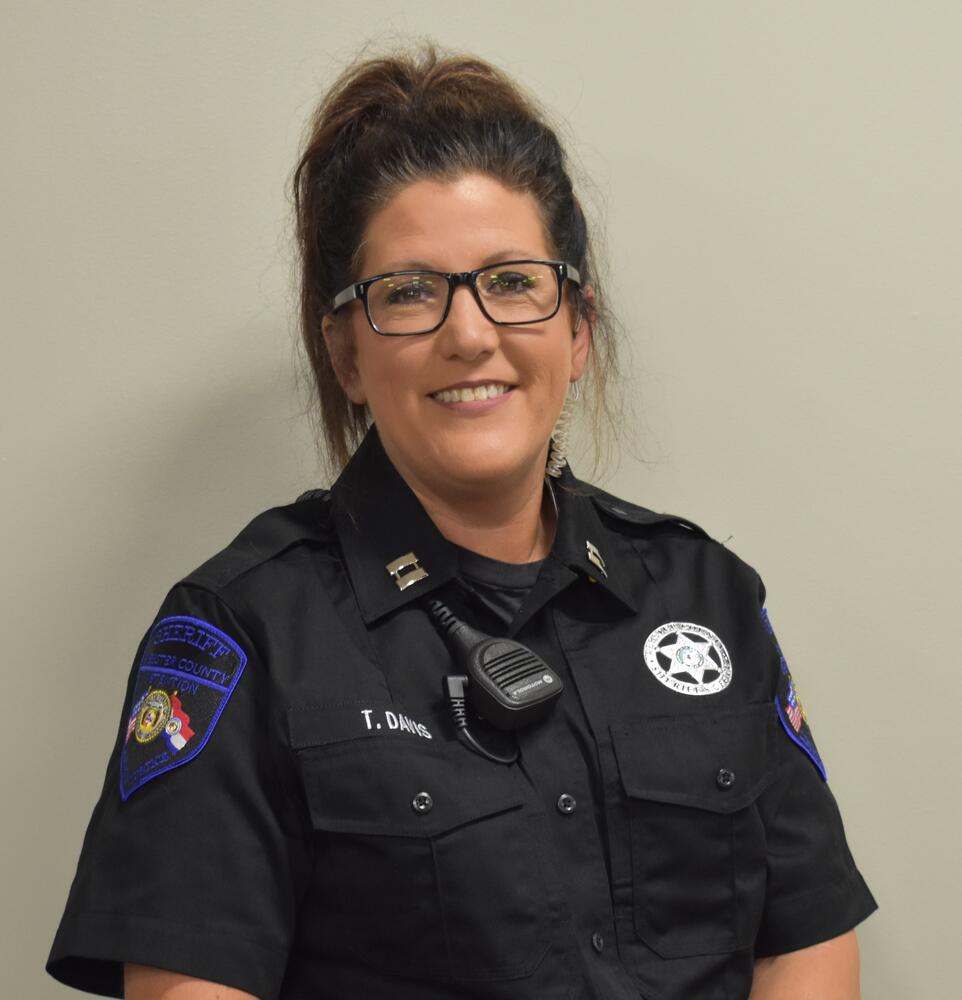 Captain Tina Davis- The Jail Administrators duties are to plan, organize and implement operations and programs in the Correction's division. The Jail Administrator shall assign and direct subordinates, ensuring that all policy, rules, regulations, orders, procedures and directives are enforced and implemented. The Jail Administrator is directly accountable to the Sheriff for implementation of Sheriff's orders and directions concerning the operation of the division.
Sergeant Larry Lampe and Sergeant Emily Pennington- Both Sergeants are directly responsible for two squads within the jail. Both oversee daily operations.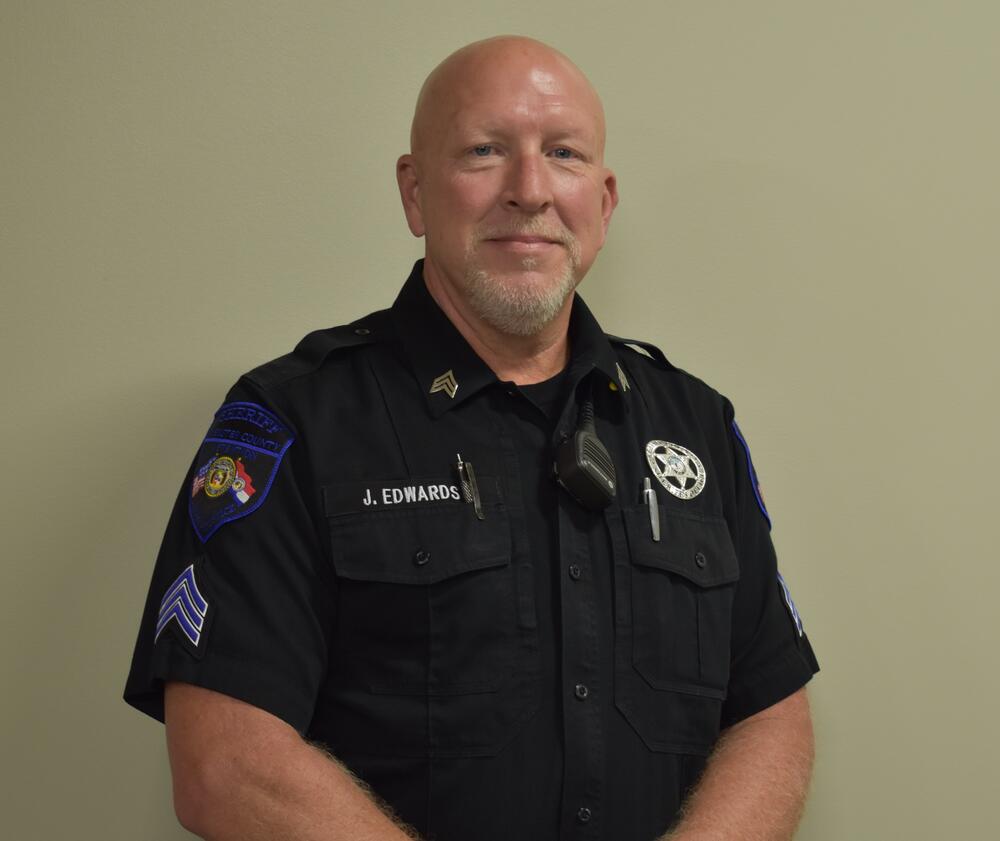 Sergeant Jerry Edwards- Sgt. Edwards is directly over the transport and court division of the jail. Sgt. Edwards is responsible for transporting inmates to and from courts, extraditions and transfers to the Dept. Of Corrections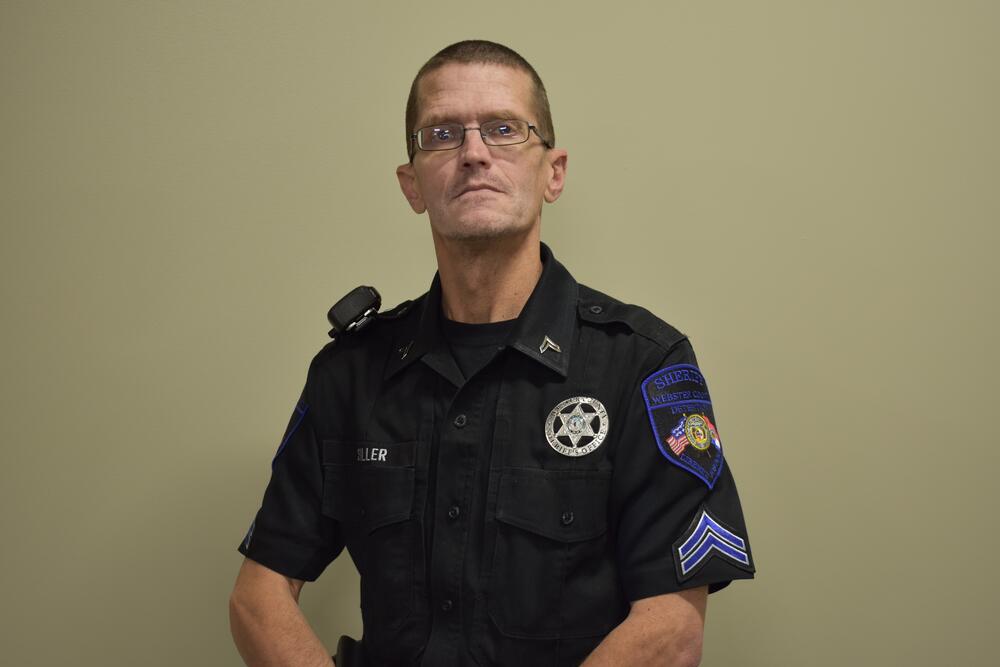 Corporal Scott Miller- Scott Miller handles the sex offender registry. Scott files reports for possible charges for non-compliant offenders and for allegations of crimes committed in the jail.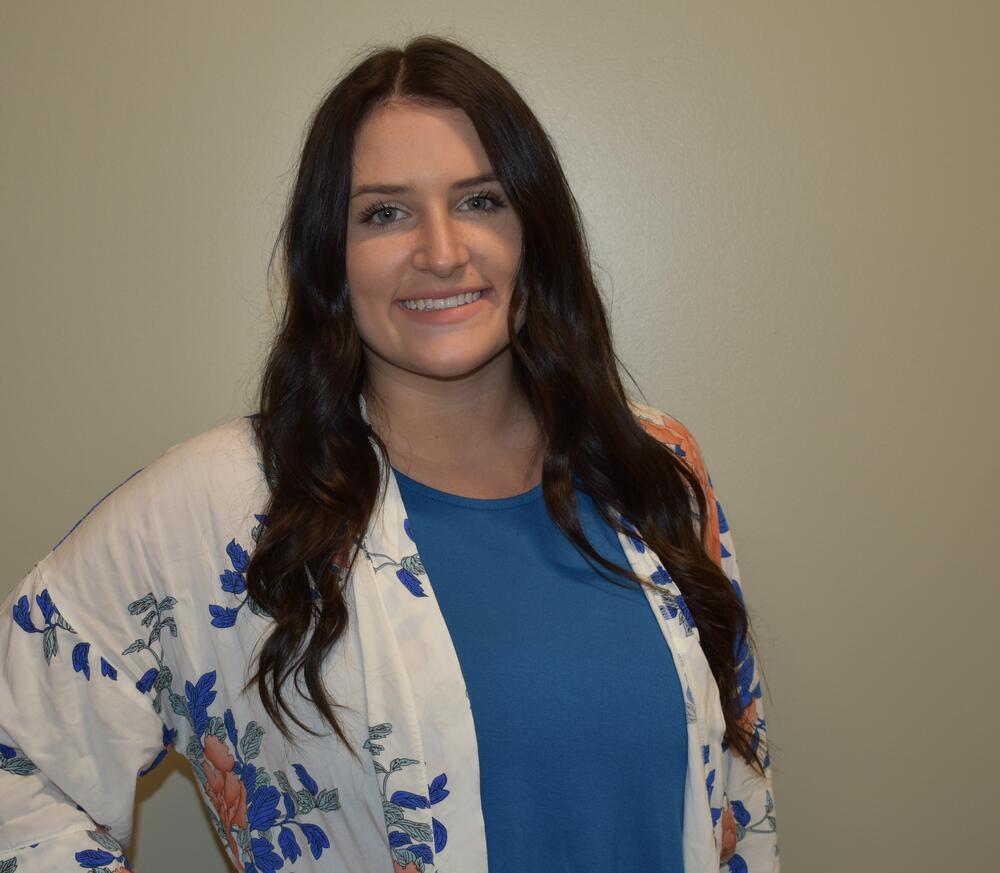 Jail Administrative Assistant, Stormi Akers- Stormi handles all administrative duties in the jail division. Stormi keeps track of all inmate files, monitors visitations, and handles incoming calls.
JAIL POLICIES
Visitation- Visitation is held every Friday unless otherwise stated. Appointments for visitation are made the Thursday before between 9:30am and 4 pm. Call (417) 859-2247 ex 2 for available slots. Visitation times slots are first come first serve.
Due to covid 19 only one adult visitor is allowed. No children are allowed at this time. There are no exceptions. This will change as soon as we can ensure the health and well-being of everyone.
Inmates are limited to one visit per visit day. Visits are 25 minutes
Visitors should arrive no earlier than 5 minutes before their scheduled visit to help control the number of people in our lobby area.
Visitors must be 17 years of age and have a valid I.D.
Visitors may not have been incarcerated in the last 90 days.
If the visitor is on probation or parole, they must have a letter from their p&p officer stating they approve you to visit someone in our jail. It must also state who you are visiting.
Both males and females are to dress appropriately.
(Meaning of appropriately in Englishin a way that is suitable or right for a particular situation or occasion.)
You cannot wear:
Revealing shorts
Halter tops
Bathing suits
See-through garments of any type
Crop tops
Low-cut blouses or dresses
Leotards
Spandex
Miniskirts
Backless tops
Sleeveless garments
Skirts two inches or more above the knee
Dresses or skirts with a high-cut split in the back, front, or side
You may not have anything with you during the visit except your I.D. and keys if you drove. Key rings should not have anything, but keys attached to it.
Visits are monitored/recorded. If during a visit it is found that there is any inappropriate language, gestures, or behavior by either the inmate or visitor the visit will be terminated. This could result in both the inmate and visitor to lose their visitation privileges and possible charges being filed.
Property Intake- The only property taken in from the public are prescription medication, eye glasses, or medical equipment approved by a Sgt. or Cpt and medical personnel.
Property Release- For an inmate to release property they must request and fill out a property release form. It is then the inmates responsibility to make arrangements for their specified person to come and pick up the property. The person picking up must have a form of picture ID to retrieve property. The may come to pick up property 24 hours 7 days a week.
Mail- Blank 3x5 post cards pre stamped are accepted for correspondence between friends and family.
Inmate Canteen- Inmates of the Webster County Jail can order commissary by using the kiosk located in their housing unit. Friends or Family members who wish to place money on inmates accounts have two ways of doing so. The first is by visiting inmatecanteen.com and following the prompts on there. The second is to use the lobby kiosk. The lobby kiosk accepts cash or credit/debit cards. The funds will immediately reflect on the inmates account when finished processing.
| | | |
| --- | --- | --- |
| Tower | cleaning cells | |
| Jail Cell | Book in counter | |
| Emily and Larry receiving awards | Pod | |
Webster County Jail
221 N. Crittenden
Marshfield, MO 65706
Phone (417) 859-2247 - press 2
Fax (417) 859-3614