Webster County has three detectives in our Investigative Unit. Our Chief Investigator Sgt. Rick Hamilton handles the Crimes Against Children and Sex Crimes. Hamilton is also in charge in Illegal Drug Investigations in the County.
Investigator Cpl Joshua Duncan's primary duties include the investigation of all property crimes such as Thefts and Burglaries and all Forgery and Identity Theft Crimes. Detective Duncan also assists with the crimes against persons.
Investigator Chad Hildebrand assists with all crimes. The Investigators do follow up investigations of reports taken by the Patrol Deputies and handle complaints from the public. For the most part these investigations are for felony crimes which includes everything from theft to homicide.
While investigating a crime the investigator will conduct their investigations in a professional manner that is conducive to the discovery of the truth and the successful prosecution of those who commit crimes in Webster County. Once all information is compiled from the initial report, crime scenes, physical evidence and statements from witnesses and defendants, the case is put together and forwarded to the Prosecuting Attorney's Office for the next phase of the judicial process.
Our Investigators also participate in the execution of Search Warrants in the county and assist all other agencies both within and outside our county when situations arise.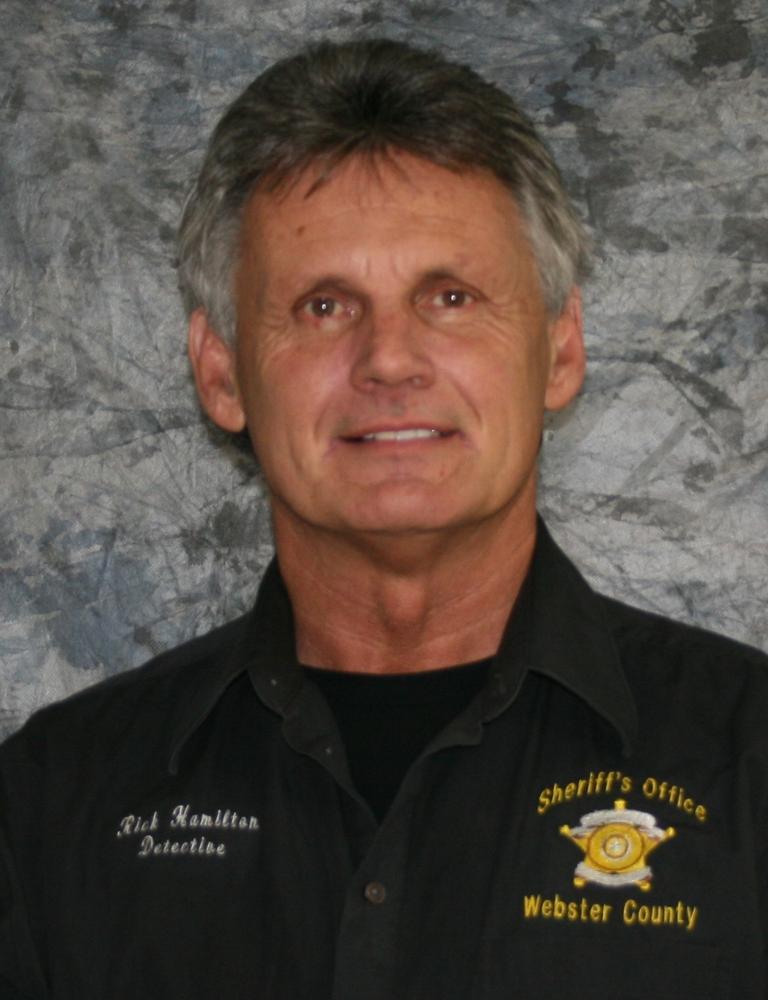 Detective Sgt Rick Hamilton
rhamilton@webstercountymo.gov
Detective Cpl Joshua Duncan
jduncan@webstercountymo.gov
Detective Chad Hildebrand
childebrand@webstercountymo.gov